BLEMISH ACNE DEFENSE OIL
00022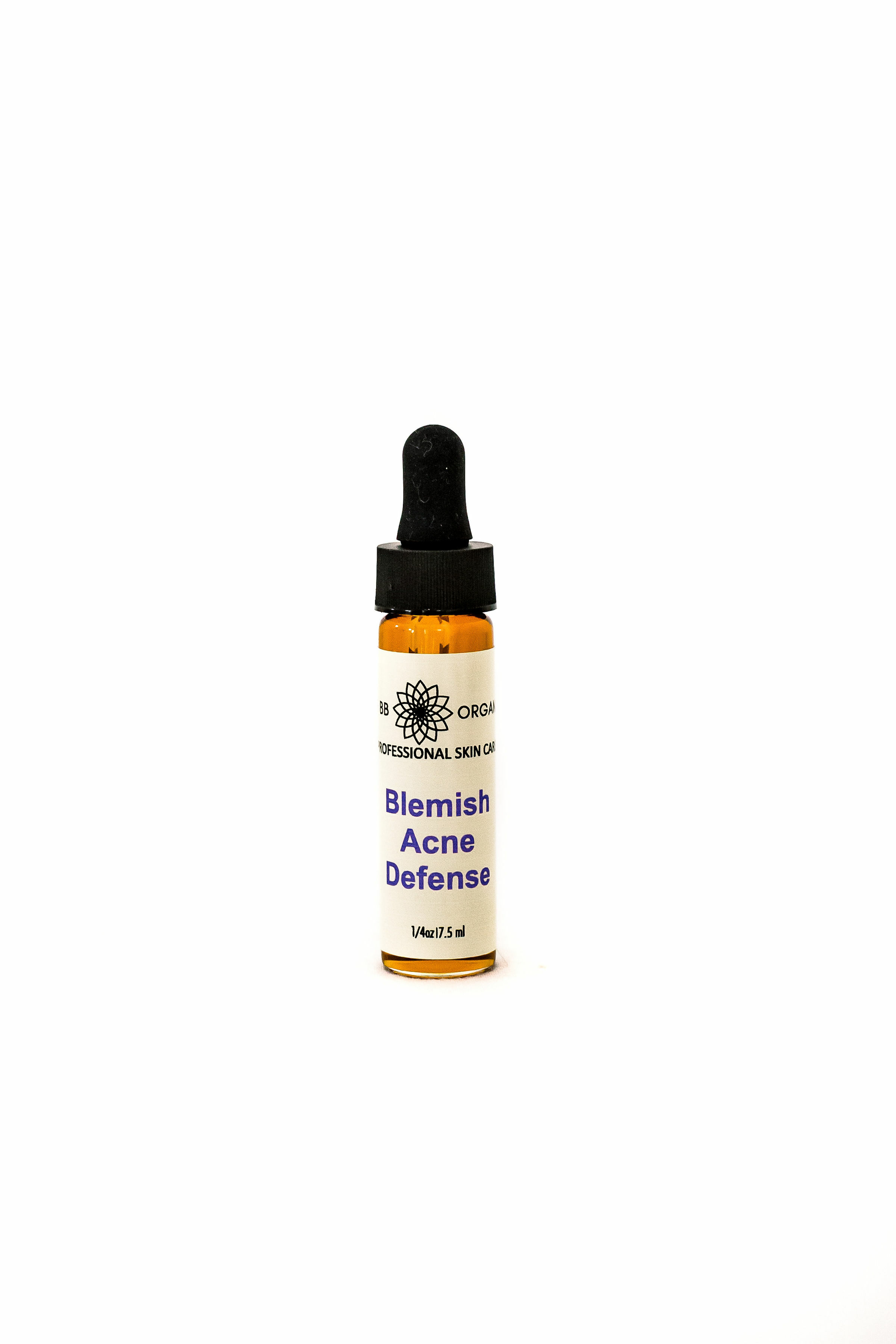 This mix of powerful, yet gentle oils is great for treating acne because of the natural antibacterial and anti-inflammatory properties. Lavender oil works to unclog pores, reduce inflammation and kill bacteria, helping to prevent and heal acne breakouts. Tea tree oil offers strong anti-inflammatory and antimicrobial properties to calm redness, swelling, and inflammation. Frankincense is great for oily skin because it acts as a natural astringent to help regulate sebum. Helichrysum has replenishing properties to support skin regeneration, promoting a smooth, even skin tone.
Ingredients: Lavender oil. Tea tree oil. Clare sage, Juniper berry, Jojoba oil, Coconut oil, Helichrysum, Frankincense, Geranium, Sea buckthorn, Tamanu oil.
HOW TO USE:
Apply to affected area(s) morning and night as a last step of your regimen. Continue until the inflammation and redness subside.

Paraben free, Sulfate free, Cruelty free, Made WITHOUT artificial ingredients, fillers, alcohol, animal ingredients, Fragrances, sulfates, artificial colors, or unnatural preservatives.

thebborganics products are not intended to diagnose, treat or prevent any diseases, or affect the structure or function of the body. Anyone suffering from a medical condition should consult with a physician.

Warning: For external use only. Skin sensitivities may occur. Discontinue use if rash, allergy or irritation develops. Keep out of eye
Made in USA