Anti-Aging Skin Kit - Dry or Mature Skin Types
00010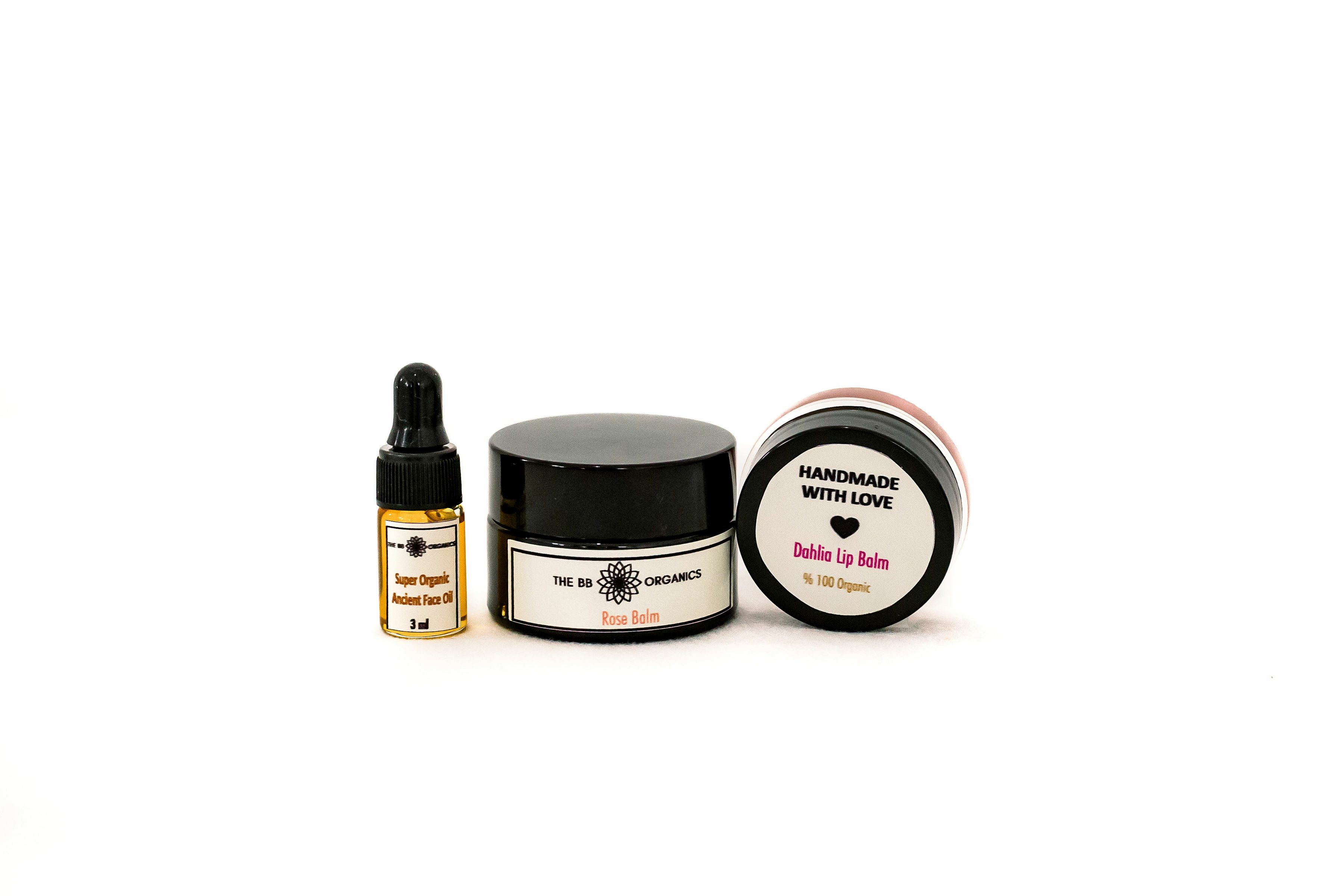 Created for dry or mature skin to help reduce signs of aging.
Rose Balm: Gentle, lightweight and deeply nourishing to help moisturize, soothe and rejuvenate your skin. Rose oil has excellent emollient properties for moisturizing dry skin, it also offers antiseptic and astringent properties to treat acne-prone skin, as well as anti inflammatory properties that help treat redness and inflammation. This balm is specially created for mature skin to reduce signs of aging.

Ancient Facial Oil;This nourishing and restorative super oil combines a powerful, yet gentle blend of individual oils that work together to deeply moisturize the skin, reduce irritation and acne and restore glowing, freshness to the skin's surface.
Dahlia Lip Balm: Perfect to complete the morning and night regimen to soothe and nourish your lips.
HOW TO USE:
Dispense 3 drops of Ancient Facial Oil onto your finger tips and gently press oil onto your cheeks, forehead and chin. Then apply the Rose Balm to help signs of aging. Finish with Lemon Lip Balm on your lips.
Paraben free, Sulfate free, Cruelty free, Made WITHOUT artificial ingredients, fillers, alcohol, animal ingredients, Fragrances, sulfates, artificial colors, or unnatural preservatives.
WARNINGS: For external use only. Skin sensitivities may occur. Discontinue use if rash, allergy or irritation develops. Keep out of eyes.
Made in USA
INSIDE:
Rose Balm - 15ml-
Dahlia Lip Balm - 7ml