Evil Eye Gua sha/limited edition with 3ml Ancient face oil
00017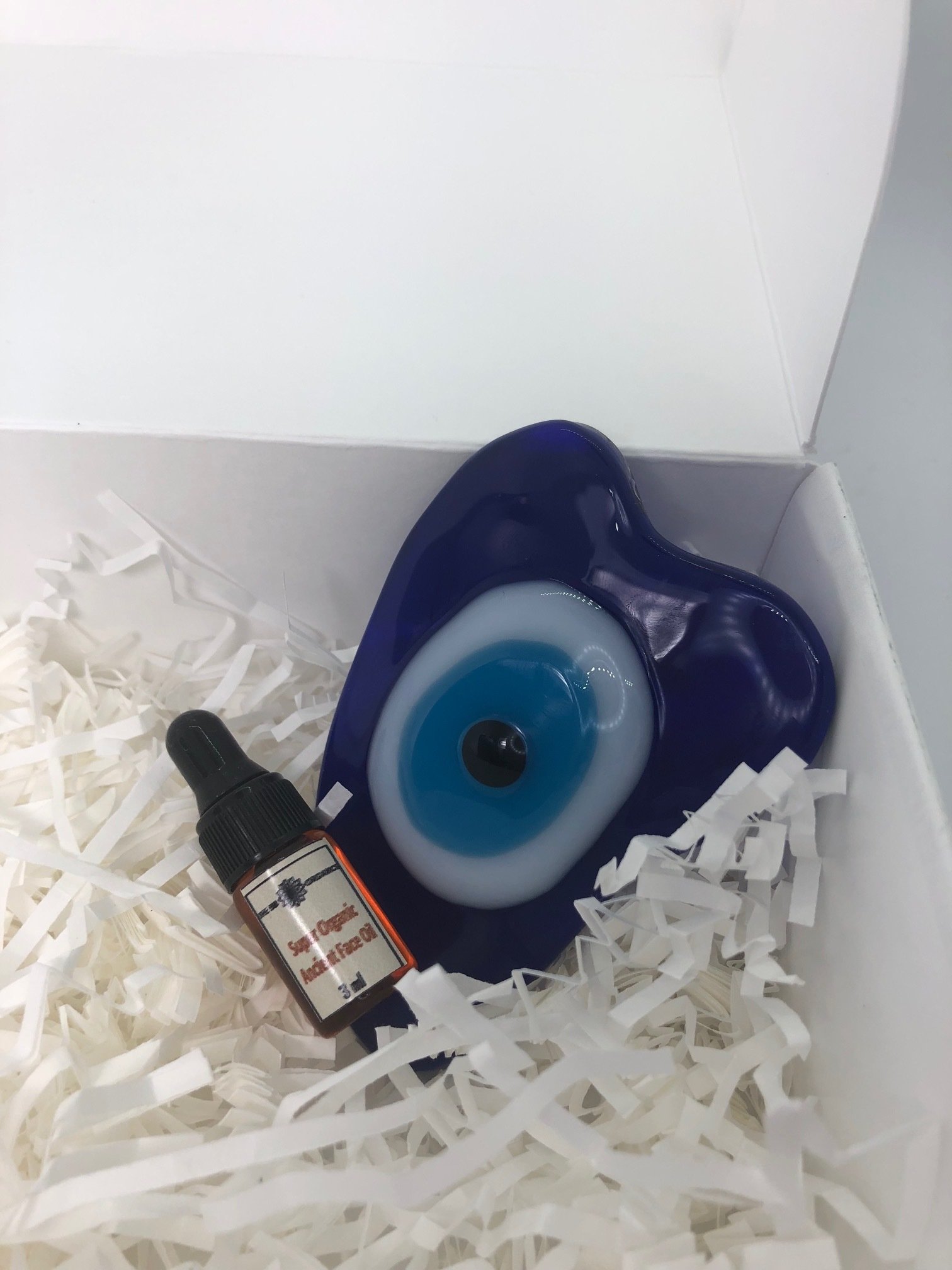 1 glass
All skin type
Approximate Dimensions: 2,5''w x 3,5h x 3/16''d
Our gua sha Evi eye Facial Sculptor is designed to take the negativity, stimulating circulation while-de puffing and lifting your face.

improves circulation
Reduce puffiness
Promotes lymphatic drainage to eliminate toxins
Takes the negativity
''The evil eye is a curse or legend believed to be cast by a malevolent glare, usually given to a person when they are unaware. Many cultures believe that receiving the evil eye will cause misfortune or injury.''

Direction: After cleansing your Face apply Ancient Face oil to start your gently facial massage with our evil eye gua sha. Massage your face and neck in an upward and outward motion starting from neck are moving to your face, cheeks and around th eye area. Massage your face for 3 to 5 minutes daily.
Warning: For cosmetic use only. If irritation occurs discontinue use. Keep out of Children.
Made without artificial ingredients, No Sulfates, Parabens, Synthetics fragrance, Synthetic colors.
Made in Istanbul/Turkey