LAVENDER BALM - Acne blemish skin
00002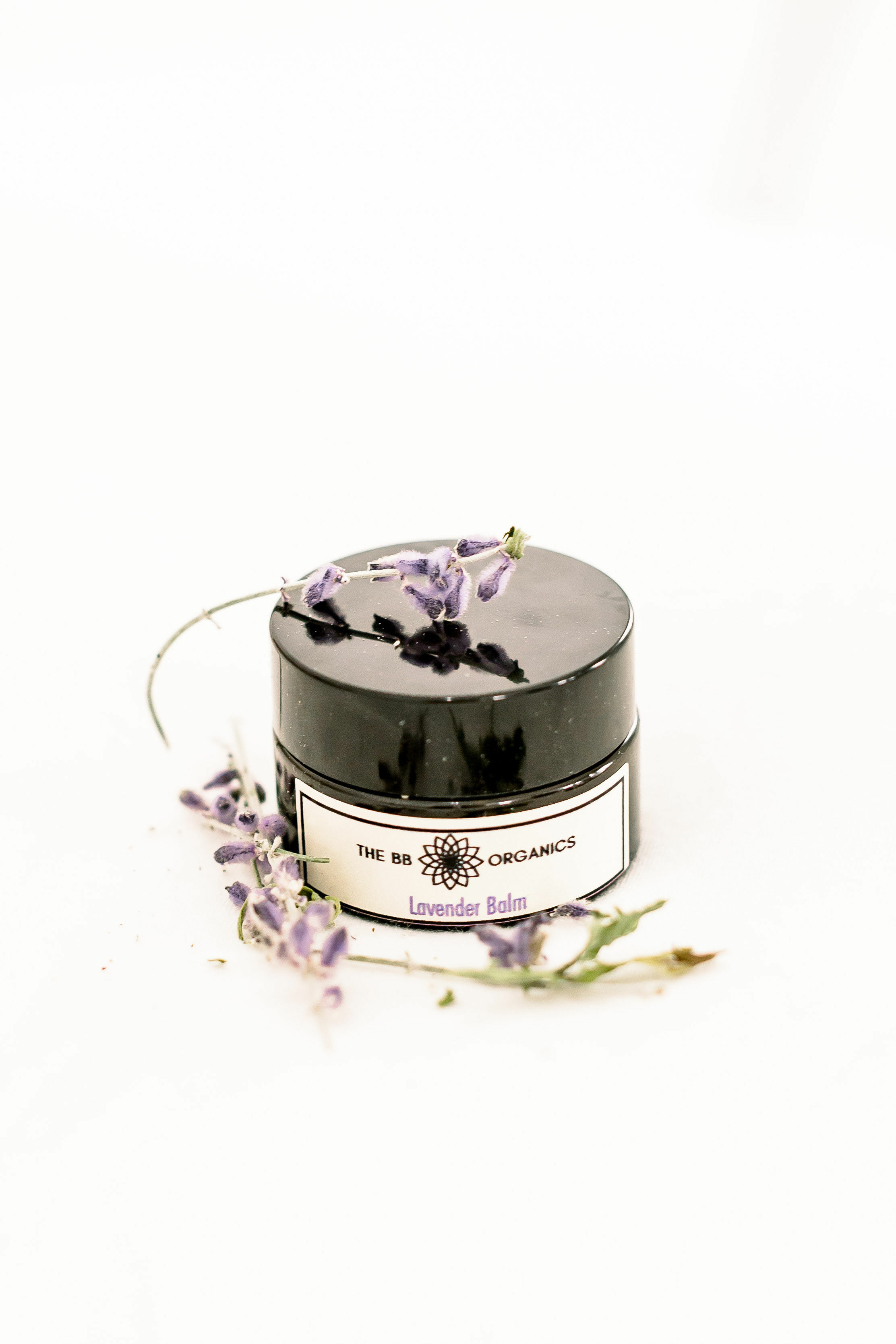 Lavender Balm will do wonders for your skin health while offering added benefits of calming and mood-lifting. With natural properties such as anti-inflammatory, anti-bacterial, insect repellent and antiseptic, this Lavender Balm help all skin types and even benefit conditions like acne, wounds, scars, and burns. It re-balances the over-secretion of sebum and inhibits bacteria causing an infection becoming an excellent asset in fighting acne. It has cleansing and antiseptic properties that help mild blemishes from forming as well as keeping pores unclogged.
Paraben free, Sulfate free, Cruelty free, Made WITHOUT artificial ingredients, Fillers, alcohol, animal ingredients, Fragrances, sulfates, artificial colors Or unnatural preservatives.
Ingredients: Shea butter, Coconut oil, Avocado oil, Beeswax, Lavender oil, Frankincense oil, Geranium oil, Baobab oil, Pomegranate seed oil, Argan oil, Myrrh oil, Helichrysum oil, Tocopherol (Vitamin E), Sea buckthorn oil, Tangerine oil, Arnica oil, jojoba oil

HOW TO USE:
Remove product from jar using a clean Q-tip or spatula (not included). Warm a small dab between fingers and apply.
WARNINGS: For external use only. Skin sensitivities may occur. Discontinue use if rash, allergy or irritation develops. Keep out of eyes
Made in USA