Rosehip Anti-Aging Face oil
00020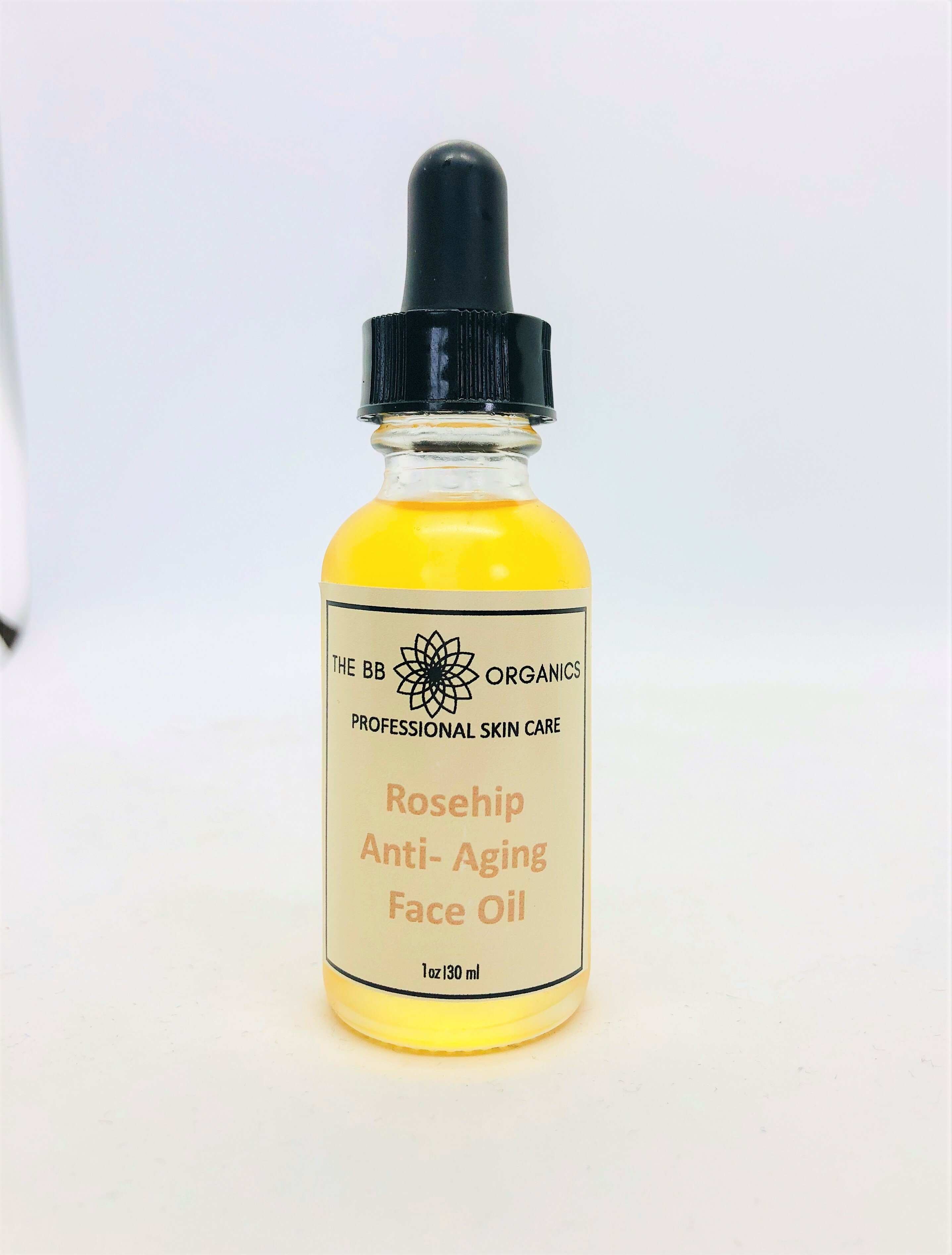 Our new Rosehip Anti-Aging face oil It's packed with molecules that are small enough to penetrate deep layers of the skin, improving moisture and collagen levels, while reducing wrinkles and fine lines. Also Rosehip seed oil has essential fatty acids (linoleic, linolenic and oleic acids), lycopene and vitamins (vitamin A and beta carotene), this lightweight oil helps soothe, protect dry skin, firms and helps slow the signs of premature aging. To make it more beneficial we added Frankincense, geranium and other ingredients.
Ingredients: Sunflower Oil, Rosehip oil, Pomegranate oil, Frankincense, Helichrysum. Geranium oil Prickly Pear cactus seed oil, Rosemary oil
All our Ingredients are Organic
Direction: Dispense 3 drops of facial oil onto your finger tips lightly together and gently press oil onto your cheeks, forehead and then chin.
WARNINGS: For external use only. Skin sensitivities may occur. Discontinue use if rash, allergy or irritation develops. Keep out of eyes
Made in USA